Accueil > Dossiers > Interview Creative : les drivers Sound Blaster > Version originale
Interview Creative : les drivers Sound Blaster



Un an après la sortie de Windows Vista, les drivers pour cartes sons Sound Blaster Audigy/X-Fi continuent de faire couler beaucoup d'encre. Nous avons directement interrogé Creative pour faire le point sur la situation. EAX, ALchemy, décodage Dolby Digital et DTS, Linux, XAudio2... voilà autant de sujets abordés avec le responsable marketing de Creative Labs Europe.

Date de publication :

Lundi 02 juin 2008

Auteur :

Julien Sambourg

Marque associée :

Creative

Catégorie associée :

Carte son

Page :

2 sur 2
---

Version originale
TousLesDrivers.com : Apparently, developing drivers for Windows Vista has been a tough job for Creative. What were the biggest difficulties whether it concerns soundcards ?

Darragh O'Toole : The biggest challenge was that the audio platform continued to change right up until launch, making it very difficult to deliver a set of drivers in time for launch. Coupled with a complete rewrite to WaveRT and ongoing debugging it wasn't exactly plain sailing. There were a lot challenges in making software and hardware processing work together under the new architecture. This something the HDAudio vendors didn't have to deal with.

Creative were not alone in facing issues as recent surveys have revealed that leading graphics cards manufacturers were identified as the number one cause of blue screens in Vista and even Microsoft have faced issues patching their own OS, so if they have trouble maintaining their own codebase, you can imagine the difficulties faced by 3rd party vendors.




TousLesDrivers.com : Despite manufacturing great hardware, Creative has a long background of driver and software woes. Since updates are pretty slow and since some features are still missing on high end products like X-Fi, some users engaged in modding drivers. What do you think of the work of daniel_k, a famous modder that has changed Creative drivers to restore features initially present under Windows XP but missing under Vista ?

Darragh O'Toole : It's great to see that level of dedication from Creative users and while the situation became a little complex due to licensing issues and paid redistribution, now that our new series is released, we are in a position now to release new beta drivers restoring these features for existing users.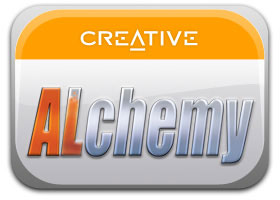 TousLesDrivers.com : What about Alchemy ? Do you really think it has proven useful for Windows Vista users ? What is the general feedback ?

Darragh O'Toole : The general feedback has been very positive when you think that a simple change of OS managed to break the fundamental sound system reducing most of your XP games to stereo ! Releasing it as a standalone application allowed us to keep it more updated than if we had tied it into the drivers.

TousLesDrivers.com : How do you explain the change in the licensing policy of Alchemy for Audigy users ? Should we see in the sudden move to a free software a sign of poor success, in terms of sales, for Alchemy ? Or is that due to the numerous complaints of Creative users ?

Darragh O'Toole : We took onboard the feedback from our community that they shouldn't have to suffer the loss of features imposed on them simply by having upgraded their OS and extended the support beyond the original X-Fi only platform. It was a learning process, but we worked hard to put an effective model in place to refund customers and had a very positive response to the free download.

TousLesDrivers.com : When do you plan to offer beta drivers for the X-Fi and Vista that decode Dolby Digital and DTS ? Do you already have an ETA for the final version ?

Darragh O'Toole : Beta drivers are scheduled for early June with final drivers due end July/start August.

TousLesDrivers.com : How come it took you so long to bring these features to Vista ? What about DVD-Audio ? Why won't you support DVD-Audio playback under Vista x64 ?

Darragh O'Toole : The primary reason for these features not being available was our requirement to release drivers that were Vista compliant, based on their new audio architecture. In this scenario, decoding at driver level is not part of the design, so we removed them for compliance and moved all new products to our PowerDVD bundle.

We have since gone back to work on and make available Vista drivers that are specifically targeted for legacy users that are not Vista compliant. With these drivers, If the function was available on XP before upgrading to Vista it will remain functional after the upgrade.

DVD-Audio support will not be available for Vista x64 due the work required to port to 64 bit for a format that was not widely adopted.

TousLesDrivers.com : When do you plan to release the Dolby Digital Live and DTS Connect encoders ? Do you already have an idea of the price for these plugins ? Will it be one plugins or two plugins that will be sold separately ?

Darragh O'Toole : We have completed the work on the plugins for the X-Fi Titanium range, and are currently planning the rollout. I don't have pricing and availability information yet, but it will be published on our forum at the link above. They will be sold as separate plugins for a nominal fee.




TousLesDrivers.com : Do you have any plans in terms of HD Audio ? I mean today, even the latest X-Fi isn't able to process DTS HD or Dolby TrueHD. Is this something you plan to implement in the future ? Will it requires new hardware or the X-Fi is HD-proof (if I can say so) ?

Darragh O'Toole : Decoding of soundtrack formats will be handled at application level. We now include a custom version of PowerDVD with Dolby Digital and DTS decoding giving users even more value than before. Support for the new hi-resolution soundtrack formats is not included, but is available in the premium version of PowerDVD that will run on X-Fi hardware. Users can upgrade to this online from Cyberlink at a preferential price.

TousLesDrivers.com : What will be the benefits of the WaveRT driver model for Windows Vista users ? When will it be fully integrated into your drivers ?

Darragh O'Toole : The current drivers are now WaveRT compliant for OEM customers. Retail cards are using Wave PCI. From the user perspective, there is no apparent change, the card works the same either way. For the PCIe cards that are fully UAA compliant and qualify for Vista premium logo certification, the WaveRT drivers are required.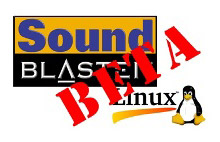 TousLesDrivers.com : What's the status of the drivers development on the Linux side ? Which features will you finally offer under Linux ?

Darragh O'Toole : Standard playback and record features are being offered at present in the partial source ALSA 32 and 64 bit release with a full source release due this autumn. Information on the X-Fi chip has been released to the main ALSA programming community, which should allow future integration of drivers into the Linux kernel.

TousLesDrivers.com : What about EAX 5.0 support and the fact ASUS claimed to support it with the DS3D GX 2.0 (Xonar) before retracting his claim ? Has Creative anything to do with that move ?

Darragh O'Toole : ASUS initial claims were incorrect, their range only support up to EAX 2.0 in software, what their wrapper was doing was signaling to the application that it was EAX 5.0 compliant and then redirecting any EAX calls from 3.0 to 5.0 to their EAX 2.0 driver. The net result is that you just get EAX 2.0 so we needed to ensure customers were informed as to the exact features.

TousLesDrivers.com : Microsoft is actually working on the Microsoft XAudio2 API. What will it change ? Are you involved in the development process ? How will Sound Blaster cards support it and how will it work with EAX ?

Darragh O'Toole : We are not involved in the development of the XAudio2 API. Applications that use it will provide 3D audio and effects on our cards but not with the same level of quality and impact that applications supporting OpenAL and EAX Advanced HD do.

TousLesDrivers.com : What do you think about the entry of new comers on the sound cards market ? I think about ASUS, Auzentech, Razer... Will you pursue your partnership with Auzentech ?

Darragh O'Toole : It has been very positive to see other major players coming into the soundcard market. It goes to prove that PC users still perceive audio as a very important aspect of their system. It has also shown that to date, nothing has managed to equal the audio immersion offered by Creative's EAX and X-Fi technology and we will continue to work with partners like Auzentech to deliver the best possible gaming experience to the widest possible audience.

TousLesDrivers.com : Some users are still complaining of sounds cracking with certain configuration while some are experiencing sound hissing since they switched to Windows Vista. What's the nature of those problem ? Will they be solved by a driver update ? Do the new X-Fi in PCI-Express fix that issue ?

Darragh O'Toole : We track issues very closely and the only problem that we were able to reproduce was traced back to a specific chipset requiring a BIOS update. Beyond that, we have opened up a section on the forum to allow users to log any outstanding issues so that we can assist them in identifying the root cause. Given that PCIe motherboards should be designed to prevent any bus starvation issues due to the fact that they need to push increasing loads, we're pretty confident that this should no longer be an issue and mine has been running great at home for the last month !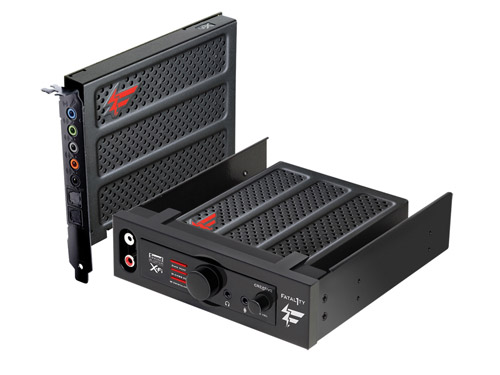 TousLesDrivers.com : Finally what would you say to users that think a sound card is meaningless in a modern PC due to onboard audio ? What is, according to Creative, the future of discrete audio cards ?

Darragh O'Toole : I would say that they probably haven't experienced the benefit of a high quality soundcard like X-Fi. All you have to do is plug headphones into onboard audio to hear the background hiss, put up with the majority of your low quality compressed audio and make do with the limitations of stereo audio in gaming. It's like a Hi-Fi system, no point in having good speakers or headphones if you're going to be pumping "lo-fi" sound into them. All you get is amplified "lo-fi" !

Although standards have been put in place to try to enhance built in sound (AC97, Intel HD) these have never been much more than paper based specifications which when implemented result in noisy, feature-limited solutions.

Creative will continue to address the requirements for enhanced audio for Gaming and Entertainment with the X-Fi range and Creation through its E-MU division as long as people with ears continue to insist on quality sound.

Page précédente
Version Française
---
Actualités relatives

Annonces




Fichiers relatifs

27/09/21 Hercules DJUCED 5.0 5.3.0 17/09/21 Creative Sound Blaster Command 3.5.03.00 16/09/21 Fractal Audio FM9 Amp Modeler/FX Processor 1.00 15/09/21 Pioneer DJ DJM-S11 1.010 13/09/21 Fractal Audio FM9-Edit 1.00.00 13/09/21 Fractal Audio FM9 Amp Modeler/FX Processor 5.22 WHQL 03/09/21 Fractal Audio Fractal-Bot 3.00.09 03/09/21 Fractal Audio Axe-Fx III 5.22 WHQL 01/09/21 Pioneer DJ rekordbox 6.5.3 31/08/21 Creative App 1.4.01.01 30/08/21 Creative T60 4.1.1.0 18/08/21 Fractal Audio FM3 Amp Modeler/FX Processor 4.01 12/08/21 Avid Pro Tools|HD Driver 2021.7 WHQL 11/08/21 Fractal Audio FM3-Edit 1.05.02 19/07/21 Fractal Audio Axe-Fx III 16.05

Dossiers relatifs

Sound Blaster X-Fi : décodage et encodage Dolby Digital/DTS

Après de longs mois d'attente, les technologies d'encodage audio Dolby Digital Live et DTS Connect sont enfin disponibles pour les cartes sons Creative Sound Blaster X-Fi grâce à un plugin additionnel. Voyons donc en détail à quoi servent exactement ces fonctions ce qui est également pour nous l'occasion de revenir sur le décodage des flux multicanaux.




Creative Zen Nano Plus

Le dernier baladeur audio numérique miniature de Creative se nomme Zen Nano Plus. Après un rapide test de ce lecteur et de ses possibilités, nous présenterons la procédure de mise à jour de son firmware ainsi que la technique de récupération Recovery Mode.